Welcome to Money Fit Moms
Welcome–I'm excited you're here! I am a Financial Educator, Financial Coach, and a MAcc (Master of Accountancy).
More about me:
Mom of three busy boys
Love travel, concerts, hiking, and dance parties
Huge nerd (and proud of it).
My husband and I hit "Everyday Millionaire" status in our early 30s through boring (simple!) investing
I've been hooked on money management ever since my husband and I took a personal finance class together in graduate school.
My husband and I had a goal to pay off student loan debt as soon as possible so we could start investing as much as possible. During and after college, we worked extra jobs and lived lean — we even slept on an air mattress for an entire summer (I regret that one–we're making our chiropractor rich now). Improving our financial situation was 20% knowledge and 80% determination, but that little bit of knowledge was essential.
We learned the essential lesson of wealth creation: living lean and budgeting are NOT enough. We needed to pack money away in retirement and investment accounts and make strategic career decisions — which we did –and it paid off! The day we realized we were on track for early retirement was an amazing day.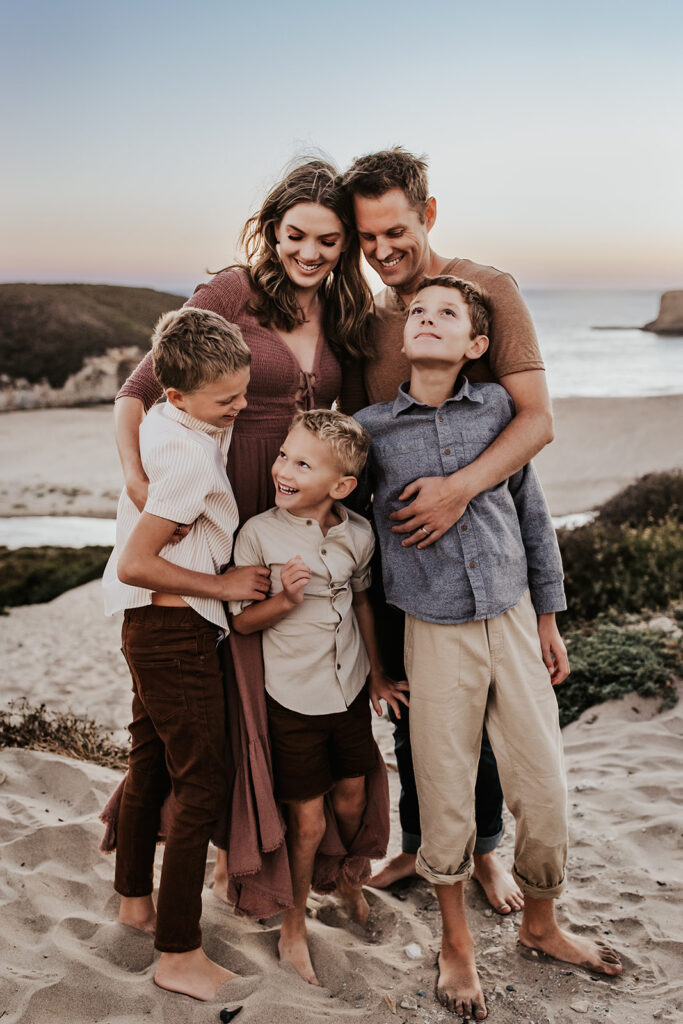 Join the Money Fit Challenge! You'll start tracking your net worth, learn about investing, and start hitting your financial goals. 🙌
Improve your BUDGETING & INVESTING! Join the FREE #MoneyFitChallenge
Everyday Millionaire at Age 32
If you want to check out more about how we became Everyday Millionaires, check out my interview with Andy from the Marriage, Kids, and Money Podcast.
My greatest life ambition is to help others live their best life. I was ready to throw my accounting degree and financial experience out the window and become a therapist. As I investigated a career in therapy, I realized many mental struggles come from stress which is all too often centered on money. I realized my background in accounting/tax and my passion for personal finance perfectly set me up to ease suffering. I created Money Fit Moms to help women get their finances in shape so they can worry less and enjoy life more.
Not Confident About Your Finances?
Maybe you feel bad about where you stand financially, Maybe you're unsure where you stand–you're not confident about retirement, asset protection, etc. Maybe you regret past financial mistakes. I get it–I've been there. Don't stress about where your finances have been. Think about where they could be. I love this quote from Maya Angelou:
Do the best you can until you know better.
Then when you know better, do better.
Or Just Want To Learn More?
I worked for a "Big Four" accounting firm until I left to care for my three sons. As I started to explore the web for personal finance content aimed at stay-at-home moms, I was alarmed to see more about couponing than the critical financial moves that actually create long-term wealth. I decided to take the intimidation factor out of personal finance–everything from the basics like budgeting and paying off debt to the more advanced topics, like setting up 529 college savings plans and a family trust. Let's get-er-done.
More About Me
Mom of Boys – Most of my time is spent trying to keep these tiny humans alive, but Money Fit Moms is my other baby (thank goodness I didn't have to give birth to it–my last two boys were sunny-side-up 9-pounders, so . . . we're done).
Music and dancing – I love it all–especially musical theater and concerts. Some people think budgeting is all about spending as little money as possible. I disagree. After you're out of debt, it's about setting your priorities. I spend little on clothes/jewelry because I don't care! But concerts? Yes, I will save up for those. I also love a good dance party.
Outdoors-y – I love hiking, camping, cycling, traveling, and exploring this beautiful planet.
Adventurous with a Bucket List – I love setting goals and treating every day like a gift. My greatest hope is to spend quality time with my family and friends and help others, but I also want to seize the day and enjoy this beautiful life. Want a peek at my bucket list?
Thanks for joining me here at Money Fit Moms! 💗 Lisa
Join the supportive @MoneyFitMoves Community!
We're on Tiktok, Instagram, Facebook, and Pinterest. Accomplish your financial goals faster! Join the FREE Money Fit Challenge!
Improve your BUDGETING & INVESTING! Join the FREE #MoneyFitChallenge
MEDIA COVERAGE
Book features:
My story was included in the book "Pathfinders" by JL Collins
Podcast features:
Marriage, Kids, and Money: 7 Steps to Become a Millionaire by 30
About Progress: 3 Common Financial Mistakes Women Make (+ How to Fix them)
The Dreamers Podcast: How to Develop Healthy Financial Habits and Become a Millionaire in 10 Years
Investor Mama: How this Family Become a Millionaire in their 30s and Empowering Yourself After Leaving a High-Demand Religion
Talk with a Kae Podcast: How to Start Your Debt-Free Journey in 4 Easy Steps
About Progress: Running toward fears while battling postpartum anxiety
Learn Do Become: "Getting Unstuck" with Lisa
Plastic Surgery Uncensored with Dr. Rady Rahban: Diastasis Recti: How to Prepare Financially for this Procedure. Part 4
Unfiltered Fit Life: Creating Financial Independence with Lisa Schader
From Scared to Savvy: How to Become an Everyday Millionaire- w/ Lisa
Emancipate Your Mind: Female Financial Empowerment with Financial Coach, Lisa
Article features:
Marriage, Kids, and Money: 7 Steps to Become a Millionaire by 30